Office Relocation IT Support in Singapore
Relocating to a new office space in Singapore?
Want to make sure that your office relocation takes place smoothly and with minimal service disruption?
If yes, then one of the most important things to make sure is that you work with a leading and experienced IT company that specialises in a new office IT setup and support. This is important to ensure your entire IT relocation is performed safely and efficiently with minimal service delay. Getting your IT installed smoothly in your new office is crucial to avoid business discontinuity.
As you may know, IT equipment is the lifeblood of companies today. If your systems don't work or are not installed the right way, it'll be difficult for you to operate and streamline your business operations because many of the tasks organization-wide are now dependent upon technology. Therefore, getting this aspect of your office move wrong can result in business downtime and its importance can't be emphasised enough. An improper setup can lead to loss of work productivity and dire operational and financial consequences for your business.
So, before you relocate, it makes sense to plan your move and IT relocation in advance. To help you get started, here is the office relocation checklist you need to follow. By following this checklist, you'll be able to better arrange and supervise your move effectively and efficiently. This will also save you a great deal of time and money and spare you from all the frustration and stress that normally comes during an office move.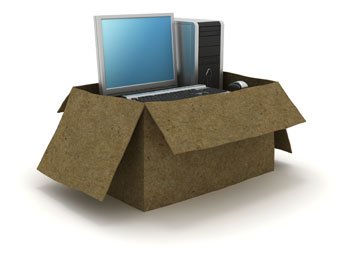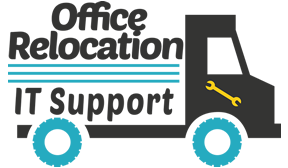 What is Office Relocation?
Office relocation is when you decide to move your business set-up from one location to another. This could be a relocation/move within the same area, city or a new city, for example from Malaysia to Singapore.
Most business owners opt for relocation when they:
Decide to expand their operations
Grow their current team and need a bigger setup
Plan to conquer new markets or territories
IT Relocation Checklist
Follow this office relocation checklist to plan for a successful move and setup your IT infrastructure:
1. Schedule a site visit with an experienced IT support team to review network cabling requirements.
2. Contact all ISPs, carriers and technology vendors at least 75 days in advance to avoid expedite charges and ensure there are no unpleasant surprises on the move day. Please note, that the more bandwidth you need, the longer will be the lead time. Therefore, it makes sense to get it all sorted out with the vendors to ensure everything is executed in a timely manner with no delays.
3. Office moving is the best time to update your IT equipment. Therefore, review your equipment to identify aging infrastructure and what needs to be replaced. For this,
Inventory all IT equipment to check if it meets your needs
List down and order equipment that need upgrades
Return leased phone or IT equipment that you no longer need
Also, evaluate server requirements
4. Evaluate Communication Requirements to ensure proper installation of wires and cables for smooth and distortion-free communication. Ask yourself questions like:
How many telephone lines do you need?
How many Cat 5 and Cat 6 cables do you require?
Number of power outlets that you need
5. Sit down with the Office Relocation IT Support Provider to review the configuration plan and determine locations for scanners, printers, routers, workstations, and network-cabling points.
6. Make sure to confirm the server room requirements.
7. Make backup copies of your company data systems including servers and firewalls. This is needed to ensure full data recovery in case something goes wrong during the move.
Why Engage IT Support in Singapore?
To move the IT setup, it's best to hire and engage experienced IT support services in Singapore. An experienced IT company can provide you with both quality consultation and support services crucial to relocating your entire IT infrastructure efficiently without long business interruptions.
Regardless of the project size or scope, by engaging professionals for IT Support, you can rest assured that the job will be executed to your expectations. Besides this, there are several other valuable benefits of engaging IT Support in Singapore, which include:
End-to-End Services
With an experienced IT Support specialist, you enjoy peace of mind while the experts take care of everything including research, procurement, planning, testing, commissioning and scheduling of the IT equipment. This gives you a margin of time to focus on other important relocation tasks and areas.
Dedicated Team
You get a dedicated team who works cohesively and passionately with you on your project, ensuring all work related to your IT office move is executed on time. Furthermore, it helps you keep track of your project progress and provides you with a single point of accountability, freeing you from all the unnecessary chaos and confusion which otherwise is a part of office moving.
IT Consultation and Professional Advice
An industry experienced company can provide you with professional IT consultation and advice for cost-effective and value driven decisions related to the office move.
Documentations and Standards
By hiring a professional to lead and supervise your IT relocation, you don't have to spend time in documenting details concerning the IT setup. All this is taken care of, by the expert! A professional IT Support team will help you document your IT business setup, detailing everything. This is vital as it facilitates fast problem resolution and provides long term manageability of your systems once the initial IT setup is done.
Negotiation with Vendors
If you're relocating for the first time, then you might find it extremely difficult to negotiate prices with vendors. This is where an IT Support team can assist you. Experienced IT Support specialists are aware of the industry and have good networking with vendors, carriers and internet service providers. And you know what that means? Well, you got that right; they can help you negotiate better with multiple vendors, fetching you the best prices for equipment and even coordinating with warehouse management, ensuring your IT relocation is performed smoothly and at the best price, so that you resume your operations without any delay.